Founder Members
---
Glasgow Print Studio (GPS) was started by eight Directors, who are referred to as the 'founder members.' The founder members were brought together through studying or teaching at Glasgow School of Art (GSA).
Bill Blacker
Bill Blacker was in the final year of printmaking at GSA when he became involved in discussions about starting GPS. He worked part-time at St Vincent Crescent, running etching classes, and became a secondary school art teacher after working at GPS; in Glasgow at first then he moved to Barra. On Barra, Bill became involved in aquaculture, setting up and running a shellfish farm and continuing with his artwork, though not printmaking. He later volunteered with Barra & Vatersay Housing Association, building two social housing developments and studying for further post graduate qualifications. He retired from teaching in 2010.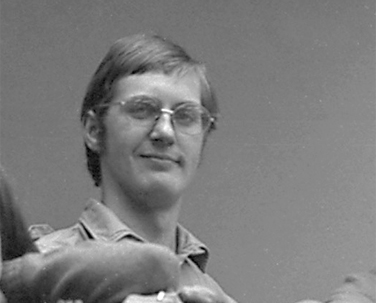 Jimmy Cosgrove
Jimmy Cosgrove studied Printed Textiles at GSA and was involved with the screenprinting section of the St Vincent Crescent premises. He combined his involvement with the Studio with a role at Glasgow School of Art and later became Deputy Director of GSA. Jimmy retired from GSA in 2000 and has continued to exhibit his paintings.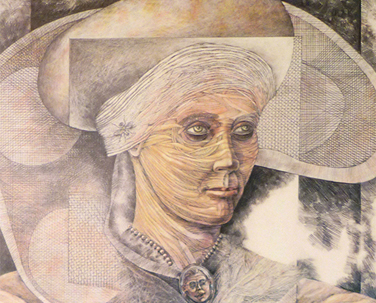 John Faulds
John Faulds was a mature postgraduate student at GSA when he became involved with setting up the Print Studio.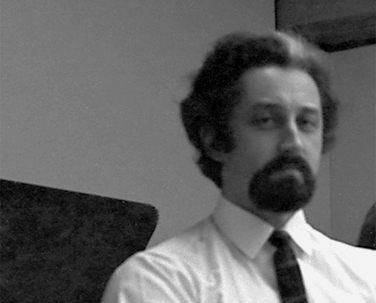 Beth Fisher
Beth Fisher worked at GSA and was responsible for running the St Vincent Crescent workshop alongside Sheena McGregor. She lent an etching press that was used in the first premises. Beth left the Studio in 1975 and later moved to Aberdeen but continued to work as an artist and lecturer at several art schools across Scotland. She is a Royal Scottish Academician.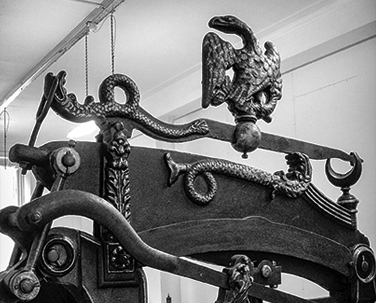 Sheena McGregor
Sheena McGregor co-ran the St Vincent Crescent workshop with Beth Fisher. When the Print Studio moved to Ingram Street she turned to painting instead of printmaking. Sheena went on to work as the Art Tutor at HMP Barlinnie prior to training as an art therapist and later becoming Director of an art therapy charity. She teaches on the MSc in Art Psychotherapy at Queen Margaret University, and contributed a chapter to a book on Mental Health in Children and Young People: International Research into Arts Therapies, published in Autumn 2020. Sheena has re-joined GPS as a Member.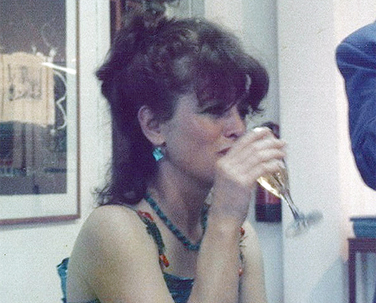 Eileen Murray
Eileen Murray [née Ormiston] studied Printmaking at Glasgow School of Art and took part in setting up the first workshop premises in St Vincent Crescent. After graduating from GSA she began her teaching career in Cumbernauld, where she then lived. During that time the opportunity arose to teach etching to senior pupils and art staff at courses held at Pirniehall, the residential education facility for Dunbartonshire. Moving to Dumbarton and then Cardross, she taught at Clydebank High School. Throughout her teaching career she has continued to produce work in various disciplines – drawing, creative embroidery, collage, card design – and has contributed work to exhibitions.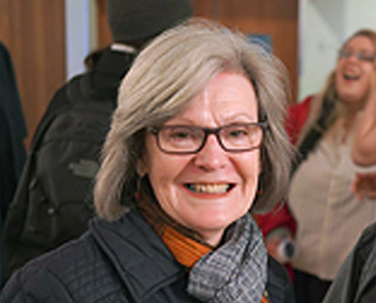 Jacki Parry
Jacki Parry was studying Printmaking at GSA when she became involved with the group setting up the Print Studio. She did editioning work in the St Vincent Crescent premises and has been a member of the Studio continuously since that time. She was a part-time lecturer before becoming Head of Printmaking at GSA and continues to work from her studio in East Campbell Street, Glasgow.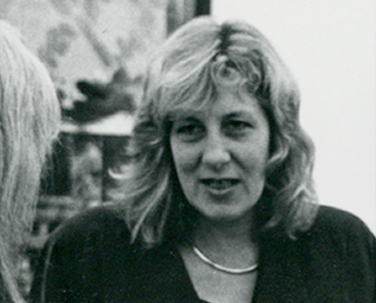 Philip Reeves
Philip Reeves (1931 - 2017) was involved in establishing Edinburgh Printmakers in 1967, having identified the lack of support and premises for graduating artists, and played an equally important role in Glasgow in helping to set up GPS. Philip joined GSA in 1954 as a lecturer and was instrumental in raising the profile of printmaking to be part of the 'fine arts', establishing the school's printmaking department and becoming senior lecturer in 1970. He continued to use the GPS workshop after retiring from GSA in 1991 and made several publications with GPS as well as exhibiting his work in the Gallery many times. A key figure for Scottish printmaking, he was a Fellow of the Royal Society of Painters, Etchers and Engravers and a Royal Scottish Academician, and also a member of the RGI and the RSW.